Aujourd'hui, la bibliothèque d'HEC Paris vous offre des pistes pour repérer les fameuses Fake news.
Voici une infographie réalisée par l'International Federation of Library Associations and Institutions (IFLA)
Toute l'équipe de la Bibliothèque HEC Paris vous souhaite de bonnes et longues vacances !
P.S. : Vous avez tout l'été pour vous entraîner 🙂
D'abord, qu'est-ce que exactement qu'une Fake news ?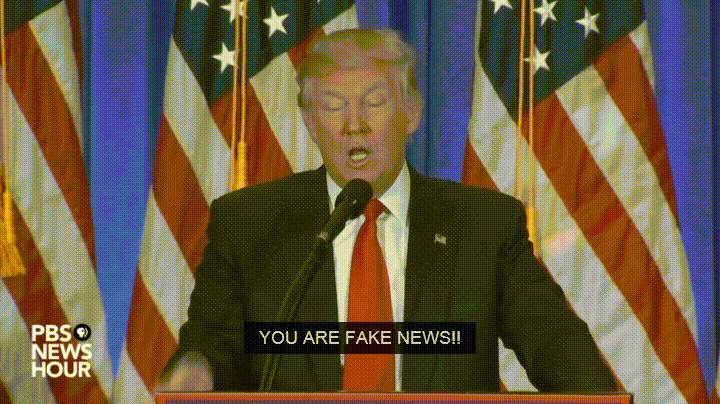 Wikipédia les définit de cette façon :
Ce sont des informations délibérément fausses ou truquées émanant en général d'un ou de plusieurs médias. Elles participent à des tentatives de désinformation, que ce soit via les médias traditionnels ou via les médias sociaux, avec l'intention d'induire en erreur dans le but d'obtenir un avantage financier ou politique. Les articles de fake news emploient souvent des titres accrocheurs ou des informations entièrement fabriquées en vue d'augmenter le nombre de lecteurs et de partages en ligne. Les fils d'actualité de Facebook ont été impliqués dans la propagation de fausses nouvelles. Le fait que les rédacteurs soient anonymes rend difficile la poursuite des sources pour calomnie.
Je vous propose un article de Roland Gauron paru sur le site Le Figaro.fr de mars 2017 :
«Fake news», un même terme pour plusieurs réalités
Employée à cor et à cri, l'expression désignant les fausses informations circulant sur Internet s'est finalement vidée de sa substance. Le Figaro fait le point sur ce terme apparu dans le sillage de la présidentielle américaine.
The Guardian proposait également un excellent article rédigé par Elle Hunt en décembre 2016 :
What is fake news? How to spot it and what you can do to stop it
'Fake news' has rapidly become a catch-all term to discredit all kinds of stories. We need to be smarter at recognising and combating outright fabrication
Voici comment se prémunir de ces fausses informations :
A Field Guide to Fake News: a collection of recipes for those who love to cook with digital methods
Retrouvez ici les trois premiers chapitres du guide publié en avril 2017. Compiled by Liliana Bounegru, Jonathan Gray, Tommaso Venturini and Michele Mauri.
This guide explores the use of digital methods to trace the production, circulation and reception of fake news online. It is a project of the Public Data Lab with support from First Draft.
The Public Data Lab is an interdisciplinary network seeking to facilitate research, democratic engagement and public debate around the future of the data society.
First Draft is dedicated to improving skills and standards in the reporting and sharing of information that emerges online.
Article de Eugene Kiely et Lori Robertson sur FactCheck.org du 18 novembre 2016.
Fake News : fausses infos et vrais bénéfices
Un reportage de 20 minutes de l'émission Complément d'enquête sur le sujet publié en mars 2017.
Emmanuel Macron en couple avec Mathieu Gallet, Barack Obama musulman… Jamais vérifiées, souvent "gobées", les "fake news", ou fausses informations, font des ravages des deux côtés de l'Atlantique. Comment se répandent-elles ? Par qui sont-elles fabriquées ? "Complément d'enquête" sur une hégémonie virale.